BOOK YOUR TRIP 30 DAYS IN ADVANCE AND GET 25% DISCOUNT!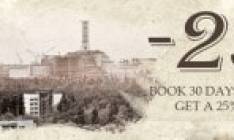 Special offer!!! 25% discount for one-day group tour to Chernobyl and Pripyat that are booked 30+ days in advance before the day of the tour.

Go2chernobyl.com offers clients 25% discount if they book a tour one month and more beforehand. If you want to take part in our promo offer you should book the tour to Chernobyl not later than 30 days in advance.
The confirmation of your participation in the promo tour is payment for the tour to Chernobyl and Pripyat!
Programs from go2chernobyl.com promise to be intense and Mega interesting.
The tour programs from go2chernobyl.com are very impressive and interesting.
Do you plan to see Chernobyl, Pripyat, Chernobyl – 2 (Duga), the viewing point of the fourth reactor? You will see it if you take part in out promo tour!
The best photo and good mood are guaranteed for every tourist.
Hurry up!!! The number of promo places is limited!
The prices for the tour with discount are (if you book your tour 30 days in advance):
For the citizens of Ukraine: 525 UAH | 1221 RUB | 19 USD | 18 EUR
For the citizens of other countries: 1499 UAH | 3492 RUB | 57 USD | 54 EUR.
* The discount is made for one-day group tour.
* Discounts cannot be calculated you can use one special offer or discount only
* Go2chernobyl.com can change the terms of special offer
Total 5 steps
separate you from the most unusual trip in life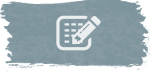 CHOOSE THE FORMAT OF THE TRIP AND THE ACTUAL DATE ON THE CALENDAR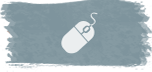 Complete the simple form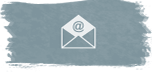 CHECK YOUR E-MAIL AND OPERATE THE INSTRUCTIONS IN WRITTEN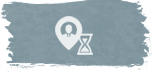 COME TIME FOR THE COLLECTION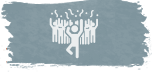 VISIT THE ZONE OF RECOVERY AND RECEIVE THE NUCLEAR CHARGE OF EMOTIONS !!!
ANY QUESTIONS LEFT?

FILL IN THE FORM BELOW AND GET THE ANSWER