Aktionen
Quality assurance:
Team go2chernobyl.com is confident in the high quality of the service.
We are the only service that ready to give our clients a quality guarantee for tour to Chernobyl and Pripyat.
If you find an official tour to Chernobyl and Pripyat for the price lower than stated in our website and you are not satisfied the quality of our service – we are ready to return you 110% 110 % of the difference.
Order a tour to Chernobyl and Pripyat right now:
Guarantees from the organizer!
– Registration of throughput documentation Chernobyl Exclusion Zone
– Providing information about the date and place of departure from the list by e-mail 5 days
– Providing a comfortable place in transport (air conditioning, DVD, comfortable seating). Our transport: 3 X MERCEDES Sprinter, 1 H MERCEDES Vito (air conditioning, DVD, comfortable seating – not in any case not Bogdan). For individual visits – BMW 525, Nissan Qashqai, Volkswagen Polo, Chevrolet Chevrolet.
– Transportation: Kyiv – Chernobyl – Pripyat – Chernobyl – Kyiv.
– Ungraded group (we do not carry 40-50 persons in large buses)
– A trip occurs even with a small number of people (min. 4, not 10 as in the other).
– Providing professional guide with the most interesting program
– Special rate for individual travel from 10 people.
– Regular promotions and gifts
– Insurance
– Individual approach to every client
– Help in finding housing, if it necessary
– And even more …
The guarantee of participation in the trip is:
– Send the correct passport data and approval;
– Payment / prepay 35% of travel not later than 10 days before departure;
– Your participation at the appointed time and landing of transport;
– Availability of passport which is presented at registration;
-The closed clothing;
Payment:
You can choose the most convenient pay for you: through Internet Interkassa, wire transfer by private 24, Web Money, Yandex Money, Western Union, other convenient payment options for you.
After receiving the money we will contact you and confirm their receiving.
CONTACT US
Total 5 steps
separate you from the most unusual trip in life
CHOOSE THE FORMAT OF THE TRIP AND THE ACTUAL DATE ON THE CALENDAR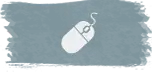 FÜLLE DAS EINFACHE FORMULAR AUS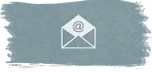 CHECK YOUR E-MAIL AND OPERATE THE INSTRUCTIONS IN WRITTEN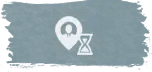 COME TIME FOR THE COLLECTION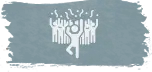 VISIT THE ZONE OF RECOVERY AND RECEIVE THE NUCLEAR CHARGE OF EMOTIONS !!!
UNSERE AKTIONEN
Kostenloses Ticket für das Tschernobyl Museum
GARANTIEN (Qualitätsgarantien)
4+1=4
Eine Tour 30 Tage im Voraus bestellen und 25% Rabatt erhalten
Fülle ein einfaches Formular
und erhalte die Chance, eine kostenlose Eintrittskarte für das Tschernobyl Museum zu bekommen.
Das Team von Go2chernobyl.com ist von der hohen Qualität unserer Dienstleistungen überzeugt.
Wir sind der einzige Dienstleister, der unseren Kunden eine Qualitätsgarantie für eine Reise nach Tschernobyl und Prypjat anbietet.
Kostenlos nach Tschernobyl und Prypjat fahren.
Wenn Du eine Reisegruppe bildest, wirst Du die Möglichkeit haben Tschernobyl und Prypjat kostenlos zu besuchen.
Für Touren nach Tschernobyl haben wir ein Aktionsangebot 4+1=4 (nur für die Bürger der Ukraine)
Beispiellose Aktion
25% Rabatt auf eintägige Gruppenreisen in die Tschernobyl Sperrzone, bei der Bestellung mindestens 30 Tage vor dem Reisedatum.