Chernobyl holidays tours from UK
Tours to Chernobyl from the UK
Travels to different countries have always been a good tradition of British people. 500 hundred years ago sir Francis Drake proved England to be the Mistress of the seas and John Tolkien sent his hobbits, who personified Scotch, to dangerous trips abroad where they served honorably in the line of duty. Rudyard Kipling was born in Bombay (now Mumbai) and wrote his famous "Jungle Book" being impressed by local fairy tales. These travels influenced the mindset of the whole English nation making many brave hearts proceed with various journeys to many interesting places in the world since everything has been already discovered. And so a decision to leave the UK and spend holidays in the Chernobyl Exclusion Zone is not an exception taking into account that this place is one of a kind.
Chernobyl is a unique spot on our planet that vividly shows us the frailty of human civilization. Neglected constructions, decrepit facilities, totally abandoned infrastructure, and Nature that slowly but steadily overwhelms every sign of human presence result from mere arrogance and self-assertion. Self-efficacy and confidence in own abilities caused a tremendous explosion at one of the power generating units of ChNPP. Radiation pollution of the surrounding environment had made the huge piece of terrain unfit for human habitation and created one of the largest, let's say "museums of destruction", in our world. Sands of time are running out and gradually almost the whole territory became suitable for extreme tourism. Every year the number of guests who want to visit Chernobyl and Pripyat is rising up, and citizens of Great Britain are not an exception since they are the nation of trailblazers.
Trips to Chernobyl from the UK
Let us have a look at a list of some places of interest during your trip to Pripyat and Chernobyl:
Pit stop at a village "Zalissya", a panorama of buildings that still survived.

Town Chernobyl, the headquarters of the Exclusion Zone.

Memorial site "Star Widow Grass".

Monument "To Those Who Saved the World".

Exhibition of equipment and robots that participated in mitigation of this incident.

Covert military facility Chernobyl-2 and "Duga-1", OTH radar for early recognition system of ocean-spanning missiles launching.

Village Kopachi, now buried underground due to safety concerns.

Chernobyl Nuclear Power Plant. Partially constructed the 5th and the 6th power generating sets and cooling towers.

Water-cooling pond.

Desolated town Pripyat.

Passing the "Death Bridge".

Observation (Ferris) Wheel. Loona Park.

Stadium "Avant-garde".

School and kindergarten.

Music school.

Cinema "Prometheus".

Police station and detention facility.

Fire-fighting detachment.

River harbor and cafe 'Pripyat".

Hospital that admitted first injured ChNPP members and rescue squads.
Where to Buy Tours to Chernobyl
We invite all dare-devils from the UK and from other countries to choose our team of guides and plan your tour to Chernobyl with GO2CHERNOBYL. Real thrilling tour circuits are waiting for true path-breakers who are eager to tell in future to their grandchildren about their adventures in the world of Post-Apocalypse. For any further information please chat with our manager online or call us. You can also leave your contacts in a special form on our webpage and we shall get in touch with you.
Total
separate you from the most unusual trip in life
CHOOSE THE FORMAT OF THE TRIP AND THE ACTUAL DATE ON THE CALENDAR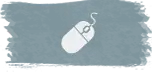 Complete the simple form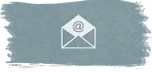 CHECK YOUR E-MAIL AND OPERATE THE INSTRUCTIONS IN WRITTEN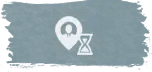 COME TIME FOR THE COLLECTION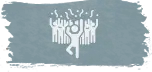 VISIT THE ZONE OF RECOVERY AND RECEIVE THE NUCLEAR CHARGE OF EMOTIONS !!!