Chernobyl power plant tours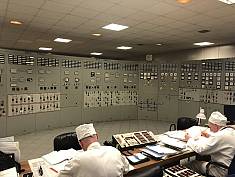 Tours to Chernobyl Nuclear Power Plant
Now when you are about to order a tour to the Chernobyl nuclear power station, which is located within the Exclusion Zone, it would be appropriate to recall the origin of it and some details about how it all appeared.
The most frightening nuclear catastrophe in the history of mankind occurred near Chernobyl more than 30 years ago. This accident at ChNPP took place at night on April 26, 1986 at now deserted town Pripyat, when the explosion at the 4th electric generating set brought about the atmospheric discharge of radiation-emitting material. This incident happened during scheduled and regular security testing at the 4th electric power unit at Pripyat, Kiev region. The personnel of this station according to a schedule of testing deliberately turned off a security system for the purpose of checking a turbomachine. One of the electric generating sets superheated that resulted in a huge explosion that caused radiation discharge in the atmosphere. The air received approximately forty times more hazardous material than it was when a nuclear bombshell fell on Hiroshima, Japan. More than one hundred firemen and workers of ChNPP had been admitted to a hospital with acute radiation syndrome, several of them died during the next weeks and months after this accident. After that, there was created a special domain now notorious as the Exclusion Zone.
Tours to Power Station
Please, take in mind that ChNPP is not included in the itinerary of every tour circuit along with other places of interest of this area, unless you planned your individual trip with our guide where visiting of the power station is provided. ChNPP is the core and the origin of the whole Zone. Now the 4th power generating unit is shielded with new arch-shaped confinement. 100 meters away from it solar cell arrays are located. This photovoltaic power station has a 1-megawatt capacity, in the nearest future it will be increased to 100 megawatts.
Since this station was the epicenter of the explosion and despite really huge efforts in fighting its aftermath it still has elevated levels of radiation. When you are concerned with dangers that may be encountered while traveling inside the Zone you must keep in mind that the volume of gamma rays absorbed by your body will be no more than it would be when you fly in an airplane. The main hazards in Chernobyl and Pripyat are unsafe constructions that had been neglected for more than 30 years — greedy marauders have stolen a lot of metal parts from them leaving them ramshackle and tumbledown.
Let us recall some important rules if you plan your tour to Chernobyl nuclear power plant:
Some places are still forbidden to visit due to radiation hazards: for instance, the basement of the hospital, where equipment and clothes of rescue teams had been dropped. They still have enhanced gamma-ray emission.

All visitors must undergo a radiation survey when leaving Pripyat and Chernobyl.

There are curfew restrictions within the Exclusion Zone.

It is prohibited to touch and collect foreign items.

It is not allowed to collect small fruits, mushrooms, and other plants.

Your body must be fully covered with clothing despite any weather or season.

You must be more than 18 years old.

You must have your passport and special warrant with you.
Choose our guides and visit the most unusual spot on our planet. You will surely have something to tell your grandchildren after this adventure!
GO2CHERNOBYL — Your Best Partner in Buying Tours to Chernobyl and Pripyat Online
If you are interested in seeing ChNPP with your own eyes then we are ready to serve you. Our company proposes favorable prices for trips to Pripyat and Chernobyl, as well as different offers (for example, a 17% discount if you buy a trip 1 month prior to its date). If you have any questions please chat with our manager online or leave your contact details in a special form that you'll find on our webpage. We shall get in touch with you to provide you with all the necessary information in no time.
Total
separate you from the most unusual trip in life
CHOOSE THE FORMAT OF THE TRIP AND THE ACTUAL DATE ON THE CALENDAR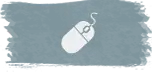 Complete the simple form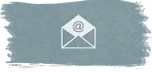 CHECK YOUR E-MAIL AND OPERATE THE INSTRUCTIONS IN WRITTEN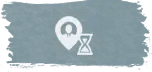 COME TIME FOR THE COLLECTION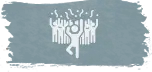 VISIT THE ZONE OF RECOVERY AND RECEIVE THE NUCLEAR CHARGE OF EMOTIONS !!!
ANY QUESTIONS LEFT?


FILL IN THE FORM BELOW AND GET THE ANSWER