Chernobyl tourism safety with Go2Chernobyl
Safety of Chernobyl Tourism
The explosion of the 4th power generating unit of the Chernobyl nuclear power plant brought about many consequences. All of them have been negative except one, and this one is called tourism to the Exclusion Zone. This accident can be truly considered as one of a kind and that's the main reason why it attracts many tourists from every country. Since the whole landscape resembles the end of the world this is the only place that you may visit in reality.
Radiation pollution had been inevitable aftermath and became one of the reasons that have caused apprehension when people started thinking whether it was secure to visit this place or not. Time moves on and radiation level became safe within the Zone except for the point of ground zero where the level of radiation poisoning still goes beyond health and safety regulations. And this is why this territory still remains to be restricted. Is it correct if we consider a tour to Chernobyl to be safe? The answer is yes but you must put your best foot forward since the whole terrain is slowly but steadily deteriorating, excluding some facilities, and the surrounding environment is turning into a feral forest. Also, it looks like nobody is planning to restore any infrastructure, and sooner or later everything will be vanished underground and will be covered with trees, bushes, and such like a plant kingdom. Unfortunately, we must admit that tours to Chernobyl are a temporary phenomenon so grab your backpack and whirl along to the Zone.
Chernobyl Safety Matters
Let's figure out if there are any issues when you need to be wary with radiation or anything else that is concealed along the tour circuits broken by our guides. The safety rules of any Chernobyl tour require professional support of experienced guides. The most important moment is that you must not take a pattern by stalkers who illegally infiltrate the Exclusion Zone for whatever reasons they have. Being romantically minded about stalking and inspired by relevant video games and a book "Roadside Picnic" by A.and B. Strugatskiy, they constantly wonder about the Zone ignoring all possible safety regulations. Let's list some common recommendations regarding secure behavior in this area:
Don't ever step out of the route, comply with the instructions of your guide, and always listen very attentively to everything that he says.

It is prohibited to bring out any item from Chernobyl and Pripyat.

There must not be any bare part of the body, it must be totally covered with clothes taking into account the weather and season.

You have to be more than 18 years old, all customers must have their passports with them.

You will not be allowed in if you are intoxicated with alcohol or drugs.

It is forbidden to carry with you cold and firearms.

You may go only within the scheduled tour circuit and only with a group and in case if you have a guide.

It is not allowed to make any inscriptions or graffiti on the walls.

You must not pick up or touch anything inside the Exclusion Zone.

It is prohibited to leave garbage.

It is not allowed to eat and smoke in the open air or beyond designated sites; make sure you have enough water with you.
Where to Buy Chernobyl Tours Online
All these safety rules have been created to make your visit to Chernobyl easy and fascinating. If you hard-and-fast abide by all of them, then you will be safe and sound without any exception. Join our troops and feel the unmatched spirit of the Exclusion Zone! If you have any questions concerning tours to Chernobyl and Pripyat, GO2CHERNOBYL experts are ready to answer them. Leave your contacts on our webpage and our managers will call or email you in no time.
Total
separate you from the most unusual trip in life
CHOOSE THE FORMAT OF THE TRIP AND THE ACTUAL DATE ON THE CALENDAR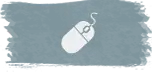 Complete the simple form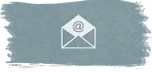 CHECK YOUR E-MAIL AND OPERATE THE INSTRUCTIONS IN WRITTEN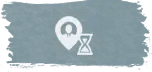 COME TIME FOR THE COLLECTION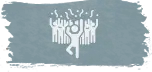 VISIT THE ZONE OF RECOVERY AND RECEIVE THE NUCLEAR CHARGE OF EMOTIONS !!!