TEAM GO2CHERNOBYL.COM TO MAKES THE SUPER OFFER FOR A FOOTBALL FANS!

16 and 20 October in Kiev will be held a remarkable football matches.
On 16 October, 19:00 at the NSC "Olympiyskiy" Dynamo Kyiv — Shakhtar Donetsk
20 October, 21:45 at the NSC "Olympiyskiy" Dynamo Kiev — Chelsea London
We also love football and decided to make football fans a gift — special departure to Chernobyl and Pripyat in the days of football matches. Many people dream to get to football, and many to Chernobyl and Pripyat.
We provide the opportunity to realize two dreams in one day !
More ! go2chernobyl.com gives football fans a 15% discount and the opportunity to have a great time, visiting mysterious places of the Chernobyl exclusion Zone, before the memorable football matches.
In order to participate in this promotion you must:
1. To be a football fan
2. Book a trip in advance (very desirable — not later than 10 days before the departure date)
3. Enter in the "Service code" coupon number: FCDK1927
Confirmation of participation and registration for the trip is full payment of the tour to Chernobyl and Pripyat or prepayment in the amount of 25%.
Programs from go2chernobyl.com promise to be intense and Mega interesting.
In visit: sports complex in the town of Pripyat, stadium, Chernobyl, Pripyat, Chernobyl-2 (Duga), the observation deck of the 4th power unit of Chernobyl, the entrance to the building.
Wonderful photos and good humor is guaranteed for all visitors.
Hurry !!! Seats are limited.
Only 16 and 20 October!
The price of a trip with discount:
For citizens of Ukraine: 594UAH | 1839RUB | 27USD | 24EUR
For citizens of other countries : 1699UAH | 5260RUB | 73 USD | 68EUR
After the trip to Chernobyl we take You to the nearest place near the stadium and you will be able go to a long awaited match.
* Discount is possible for the group of 10 people
* Discount is possible in group day trip 16.10.2015 and 20.10.2015
* go2chernobyl.com reserves the right to set the promotional group more than 18 people
Total
separate you from the most unusual trip in life
CHOOSE THE FORMAT OF THE TRIP AND THE ACTUAL DATE ON THE CALENDAR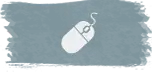 Complete the simple form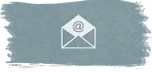 CHECK YOUR E-MAIL AND OPERATE THE INSTRUCTIONS IN WRITTEN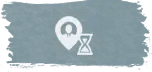 COME TIME FOR THE COLLECTION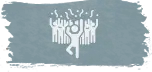 VISIT THE ZONE OF RECOVERY AND RECEIVE THE NUCLEAR CHARGE OF EMOTIONS !!!