HBO channel will release a mini-series about the Chernobyl disaster
The first shots of the Chernobyl Disaster series, which shoots the HBO channel,have appeared on the Internet. The drama is based on real events that took place in Pripyat in 1986.
In the story the main characters are investigating the tragedy that occurred at the station. After the explosion of the reactor, radioactive substances were scattered and spread to different parts of Europe. The Soviet authorities at the same time concealed the scale of the disaster, its nature and consequences. Eliminate these very consequences and went to a group of protagonists, who had to get to the bottom of the truth - why the Chernobyl reactor exploded and who is really to blame.
In the mini-series is scheduled 5 episodes. The director is Johan Renk, known for the TV series "Vikings", "Breaking Bad", "The Walking Dead". Among the famous actors, viewers will meet Jared Harris, who plays Valery Legasov, a famous nuclear physicist in the USSR. He was a member of the rapid response team and one of the first to realize the full scale of the man-made disaster.
Emily Watson is one famous actress, who played UlyanaHomyuk, a nuclear physicist.She wants to find the true cause of the explosion of the fourth power unit.
The premiere of the mini-series "Chernobyl" is scheduled for May this year. It's not long to wait!
Total
separate you from the most unusual trip in life
CHOOSE THE FORMAT OF THE TRIP AND THE ACTUAL DATE ON THE CALENDAR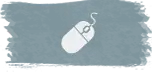 Complete the simple form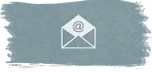 CHECK YOUR E-MAIL AND OPERATE THE INSTRUCTIONS IN WRITTEN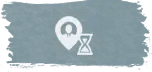 COME TIME FOR THE COLLECTION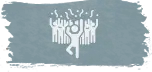 VISIT THE ZONE OF RECOVERY AND RECEIVE THE NUCLEAR CHARGE OF EMOTIONS !!!