Is Ukraine safe to visit?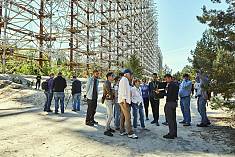 Safety of Ukraine Tourism
Ukraine is mainly notorious by virtue of two events: civil war and nuclear catastrophe at Chernobyl. No wonder why many of us concern about how safe it is for travellers to travel and visit Ukraine and its capital Kiev. Please note that the war is bound by the borders of two regions in the southeast part of the country. The rest part of Ukraine is completely peaceful and cannot be considered as a place dangerous to visit unless you decide to travel to the regions overwhelmed with combats where your safety will be doubtful. Taking into account all this we must admit that it is safe to go to Ukraine in terms of the war.
The second event was caused by Chernobyl atomic power station accident in 1986 that was followed by the aftermath. This incident is exceptional since this is the only spot on our planet where we had a nuclear disaster in a such big way that there appeared a so-called Exclusion Zone. Atomic detonations at Hiroshima and Nagasaki had been a poor comparison to what happened in the north part of our country. One of the consequences of that explosion is the appearance of tourists who are eager to visit the place of nuclear catastrophe. When we say tourists we convey the general conception of people visiting the Zone, but all of them can be divided into three groups:
Marauders. After the evacuation of local inhabitants, despite the presence of military forces and rescue squads, despite a hazard of radiation contamination, Chernobyl and Pripyat were ransacked with marauders who looted many items made of iron, personal possessions, and household necessities as well. Nowadays there is almost nothing to steal and they became past history.
Stalkers. Adrenalin junkies, dare-devils, urban explorers, and romantic youth-driven and inspired by a book "Roadside Picnic" and appropriate video game STALKER infiltrate this Zone till present days. They roam Chernobyl and Pripyat in defiance of danger to be caught by military forces that supervise and patrol the whole exclusion territory. All of them have their own reasons to do this.
Guides. This group is authorized to visit the Exclusion Zone. In the vast majority of cases, they lead through and look after tourists who decide to visit the terrain that suffered from the consequences of nuclear disaster. In the rest of the cases, they blaze new trails and map new tour circuits discovering opportunities to go through the spots that used to be dangerous to visit and now have become normal again.
Safety During Excursion
There are certain requirements that must be adhered to so that your journey along the route may bring you only positive emotions and spare you from negative consequences.
You must not ever slip away from the route. Attentive abiding by the rules and listening to everything that your guide tells you is a must.
It is forbidden to take out from this area any item. It might be contaminated with radiation.
All your body must be covered with clothing despite the season and the weather.
Your age is more than eighteen and your passport must be with you.
You will be allowed only in a sober state of mind: no drugs and alcohol allowed.
Bearing arms is forbidden.
You may visit the Zone provided you are in a group and led by a guide.
You are not allowed to make any graffiti and such-like inscriptions.
It is prohibited to take or even touch anything.
You are not allowed to spill trash or leave any garbage during your trip.
Designated sites are the only spots where you may eat and smoke.
GO2CHERNOBYL — Your Partner in Visiting Pripyat and Chernobyl
Now knowing all this you understand that Ukraine is totally safe for tourists in case if they abide by the rules and don't make rash acts. Join us and our guides will lead you through to make you want to return here again! Get in touch with our managers online on our website or by phone and they will provide you with all the necessary information and help you to choose your best tour. Take in mind that our guides fluently speak English, Polish, German, Spanish, and Arabic.
Total
separate you from the most unusual trip in life
CHOOSE THE FORMAT OF THE TRIP AND THE ACTUAL DATE ON THE CALENDAR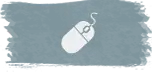 Complete the simple form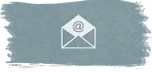 CHECK YOUR E-MAIL AND OPERATE THE INSTRUCTIONS IN WRITTEN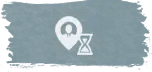 COME TIME FOR THE COLLECTION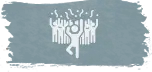 VISIT THE ZONE OF RECOVERY AND RECEIVE THE NUCLEAR CHARGE OF EMOTIONS !!!