Kiev UrbEx tour and Chernobyl extreme tourism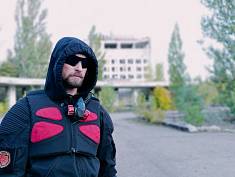 Urban Exploration and Industrial Tourism
Before ordering an UrbEx tour in Kiev let's recall what we know about this phenomenon. Industrial tourism and urban exploration have become adventure holidays for those who like to rattle their nerves. This is an opportunity to explore civilian objects, military facilities, and any abandoned constructions aiming to achieve mental and esthetic delight and for the accomplishment of research interest as well.
Types of Industrial Tourism and UrbEx
Stalking. It is considered to be mainstream. This type of UrbEx is oriented toward visiting deserted objects. In most cases, it is some undeveloped industrial structures, enterprises that stopped their existence, business premises, military installations, and even the whole towns and regions. Examples can be such ghost towns as Kalendo, Kadykchan, and Pripyat.

Infiltration. It is meant for a perimeter breach of secured premises, operational industrial areas, and terrains that are unappropriated for people's presence. This type of tourism is aligned with real hazards and requires special training and relevant equipment. In some cases, such actions are relatable to violations of the existing legislative system. Adrenalin junkies are particularly thrilled with safety alert symbols and warning boards such as: "Danger, Keep Out! ", "Authorized Entry Only! ", "Fire Escape", "No Exit", "Show Your Passes! ", "Trespassers Will Be Shot! ".

Building Hacking. This type of research is commonly called "digging". This is an engagement for those who prefer the exploration of subsurface structures. The points of interest there can be sewage collectors, drainage systems, industrial tunnels, and subterranean rivers. A special interest of all diggers is sparked with investigations of metro lines and the search of what is known as underground ghost stations.

Roofing. It means strolling on roofs of buildings and constructions. For obvious reasons, this type of tourism is really dangerous and widespread mostly in big cities. Climbing on a roof of a high-rise building gives a possibility to observe an engrossing picture of the urban landscape.
Extreme Tourism in Chernobyl
Tours to the Chernobyl Exclusion Zone can be considered as a part of urban exploration. But there is a unique difference between them and the rest part of the explorations. Chernobyl terrain is one of a kind spot on Earth — this is the only place that underwent a nuclear catastrophe that hasn't had any analogs in our world. Even nuclear blasts at Hiroshima and Nagasaki have a poor comparison with the Chernobyl disaster with respect to the aftermath. Despite the following fallout, nature recovered pretty quickly, and nowadays the whole Zone is swarming with flora and fauna. But towns Chernobyl and Pripyat are still standing desolated except some locals who somehow manage to dwell there and some workers who maintain the station. Maybe you will have a unique opportunity not only to see these people, but also to talk with them.
All those who are in search of an extreme tour we highly recommend visiting the Exclusion Zone. Chernobyl is the core of industrial tourism that comprises all types of urban exploration listed above. The only difference is that all our tours are authorized: you will not have to stalk, infiltrate, hack the buildings or perform roofing. All of them are dangerous and our guides had broken safe trails to make sure you will return home safe, sound, and full of hard-hitting emotions that you would never get anywhere else.
Total
separate you from the most unusual trip in life
CHOOSE THE FORMAT OF THE TRIP AND THE ACTUAL DATE ON THE CALENDAR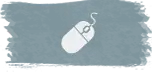 Complete the simple form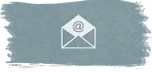 CHECK YOUR E-MAIL AND OPERATE THE INSTRUCTIONS IN WRITTEN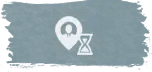 COME TIME FOR THE COLLECTION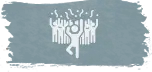 VISIT THE ZONE OF RECOVERY AND RECEIVE THE NUCLEAR CHARGE OF EMOTIONS !!!