NOT ONLY EKSTREMALY GO TO CHERNOBYL
Chernobyl has long become not only a zone of alienation and storage of radioactive waste, but also a kind of recreational zone. About the fact that they come here in all countries of the world and arrange tours to Chernobyl, it's already boring to talk. But now, not only fans of extreme relaxation visit the "risk zone", as well as people of creativity and art.
Thus, back in 2008, the French artist, screenwriter, colorist of the French comics BD - Emmanuel Llopage visited Chernobyl. He called this place "less exotic than Antarctica, but more impressive and touching"
Emmanuel Llopage agreed to travel to Chernobyl, and gives us a great documentary cartoon of humanity and a rare view. A sincere and powerful documentary plot, fascinating and disturbing, dark and vibrant scenes.
Under his first impressions, the artist published the book "Chernobyl Flowers" ​​co-authored with Zhilda Shasbof after leaving the tour to Chernobyl. And "Spring in Chernobyl" is his new album. He was handed over to the publishing house at the end of 2012.
The published pages have surpassed the Chernobyl tour itself, and published only in French, they can already be viewed, they look like:
The author himself is delighted with the trip to Chernobyl. And it observes this: "The visit to Chernobyl in 2008 was carried out at the invitation of one association. The purpose of the brothka was to issue a story about a journey, evidence of what is now happening in the Chernobyl zone, 22 years later. The album about the excursion to Chernobyl was released in 2008, the copyright for the Chernobyl Children association belongs to it. I had a desire to continue this experience in the form of BD comics - I was very struck by what I saw while traveling to the Zone ... "
For his excellent work on Chernobyl-related topics, the artist and screenwriter received the Diploma of the French Association "Ukrainian Prospects 2013".
Total
separate you from the most unusual trip in life
CHOOSE THE FORMAT OF THE TRIP AND THE ACTUAL DATE ON THE CALENDAR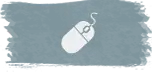 Complete the simple form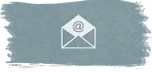 CHECK YOUR E-MAIL AND OPERATE THE INSTRUCTIONS IN WRITTEN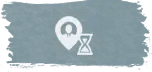 COME TIME FOR THE COLLECTION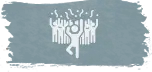 VISIT THE ZONE OF RECOVERY AND RECEIVE THE NUCLEAR CHARGE OF EMOTIONS !!!