GO TO CHORNOBYL AND PRIPYAT FREE. PARTICIPATES IN THE DRAWING OF GIFT CERTIFICATES
Ball !!! Ball !!! Ball !!!
FREE trip to Chernobyl and Pripyat *
Do you want to go to Pripyat and Chernobyl for FREE and most importantly, legally?
go2chernobyl.com kindly provides you with this opportunity. You just need to take part in the action and count on the mercy of fate, because only one trip is played out!
In order to take part in the action it is necessary:
1. Become a member of the Community wishing to go to Chernobyl - http://vk.com/pripyat_tour
2. Click "Like" and "Tell Friends" on the announcement of the action.
3. Wait May 04, 2013 - the dates of the draw itself. On this day, with the help of a random number generator, the winner will be determined who will receive a gift certificate for participation in a group trip with an open date (until the end of 2013).
The certificate can be used by a person who has reached the age of 18.
The certificate may be transferred to another person. In this case, he gives 50% discount.
The trip is made from Kiev. The cost of the journey to Kiev is borne by the client.
Registration for the trip is made no later than 10 WORKING days before the trip.
Good luck everyone.
* The term "free trip" means the acquisition of a tour to Chernobyl and Pripyat for 1 UAH.
Total
separate you from the most unusual trip in life
CHOOSE THE FORMAT OF THE TRIP AND THE ACTUAL DATE ON THE CALENDAR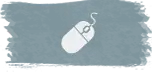 Complete the simple form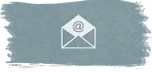 CHECK YOUR E-MAIL AND OPERATE THE INSTRUCTIONS IN WRITTEN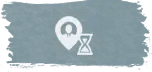 COME TIME FOR THE COLLECTION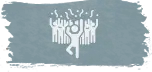 VISIT THE ZONE OF RECOVERY AND RECEIVE THE NUCLEAR CHARGE OF EMOTIONS !!!