Polish developers will release a new horror game about Chernobyl
Imagine yourself a physicist, a former employee of the Chernobyl Nuclear Power Plant, who is investigating the disappearance of his beloved and gets back into the Zone...
This is the plot of the new horror game based on the Chernobyl disaster.
The developers from the Polish studio "The Farm 51" released a trailer for their new project "Chernobylite". The game in the science fiction genre offers gamers to explore the world of the station after a man-made disaster, to lead complex battles and move on a non-linear plot. The events of the plot entirely depend on the decisions and actions of the gamer.
The game uses a 3D scheme of the real exclusion zone. So the picture will be as close to reality as possible and detailed - for this, the developers even personally traveled to the Exclusion Zone and scanned objects using their own technology Reality 51.
In the Zone along with you will be other stalkers. You can fight with them or cooperate - your choice. Unsolved secrets that this area has been keeping for decades, dangerous traps, supernatural creatures, the presence of military patrols - try not just to face your fear, but also to relive it ...
The release of the game "Chernobylite" will be held in the late summer of 2019.
You can see for yourself how the new STALKER is filming - order a tour!
Total
separate you from the most unusual trip in life
CHOOSE THE FORMAT OF THE TRIP AND THE ACTUAL DATE ON THE CALENDAR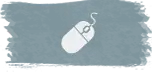 Complete the simple form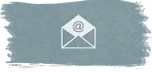 CHECK YOUR E-MAIL AND OPERATE THE INSTRUCTIONS IN WRITTEN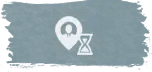 COME TIME FOR THE COLLECTION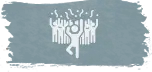 VISIT THE ZONE OF RECOVERY AND RECEIVE THE NUCLEAR CHARGE OF EMOTIONS !!!