The Red Forest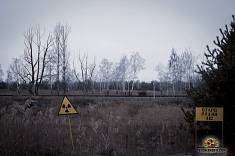 Red Forest in Ukraine
Chernobyl's Red Forest that sometimes is called Rusty forest is one of the places of interest during your tour to the Exclusion Zone. It occupies about 200 square kilometers not far from the Chernobyl Nuclear Power Plant. This wood is notorious for the fact that it was polluted with a substantial amount of radioactive dust that was released into the air after the explosion of the 4th power generating unit in 1986. The tremendous dose of absorbed radiation brought about the ruin of all trees — mostly pines. Also, radiation transformed these trees in Chernobyl's Red Forest in regard to their color making them reddish and fulvous within thirty minutes after the blast. Pine tree crowns are thick enough and had been effective filters, which contributed to an accumulation of an essential amount of radioactive dust within their crowns. Needle-foliage is changed every three years that brings about a slow cleaning of fir trees and this fact enhances radiation poisoning of conifers in comparison with other plants. Later earthmoving machines and bulldozers demolished and buried these trees in trenches for the purpose of radiological recovery and decontamination, then covered them with a sick layer of soil and planted them with pine saplings.
Zones in Chernobyl's Red Forest
By the nature of radiation poisoning scientists divided it into four zones:
Zone one is a territory of total destruction of softwood and a partial ruin of hardwood. As per the calculation of scientists the amounts of accepted doses of external gamma-ray irradiation comprised about nine thousand rads. The complete areal size of this zone is about four and a half thousand hectares. Tree stems were destructed completely and needle-foliage became red. The whole greenery was totally burned when received the essential volumes of radioactive discharge. Dead trees had to be buried due to their massive nuclear contamination. After it, basic measures were engaged for the forest renewal.

Zone two where about thirty % of trees died and most part of the underwood was deceased. Almost all fresh sprouts and buds were severely damaged or died. The absorbed dose was about 9000 rads.

Zone three received a moderate level of nuclear damage for the cone forest. A notable moment for this part of this area was that mostly fresh sprouts had been damaged and fir needles had been morphing yellow only within some parts of branches. Some morphological abnormalities were observed in the growth of trees but those plants retained their sustainability. The dose that was absorbed was about 450 rads.

Zone four is a spot with a low volume of contamination where some anomalies related to plant growth had been marked. There was no visual damage seen with pines and all plants kept their usual growth and the color of needle-foliage. The absorbed dose comprised about 85 rads.
In general, nowadays Chernobyl's Red Forest is the place where you may notice scores of different animals and its flora has become fertile again. Water sources inhabitants had been lucky more than those who lived outside since water has natural protection against gamma rays and radionuclides in whole.
Unforgettable Tours
Our guides are glad to welcome you to the Exclusion Zone. Chernobyl's Red Forest, as well as many other interesting places, has been included in a tour schedule so that you may see how the new life takes over the old one that fell victim to the disaster that had happened in 1986. Grab your backpack, equip yourself for a fascinating journey and join our guides who will lead you through the trails blazed by brave stalkers.
Don't waste your time and plan your trips beforehand in order to receive a 17% discount. Our managers are waiting for your calls, messages, and emails!
Total
separate you from the most unusual trip in life
CHOOSE THE FORMAT OF THE TRIP AND THE ACTUAL DATE ON THE CALENDAR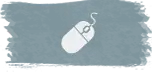 Complete the simple form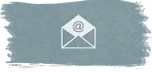 CHECK YOUR E-MAIL AND OPERATE THE INSTRUCTIONS IN WRITTEN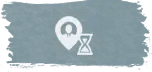 COME TIME FOR THE COLLECTION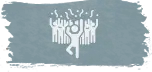 VISIT THE ZONE OF RECOVERY AND RECEIVE THE NUCLEAR CHARGE OF EMOTIONS !!!