€ 350 MILLION TO BUILD A NEW CONFINEMENT OF CHERNOBYL NUCLEAR POWER STATION
Despite the difficult situation in Ukraine, the construction of the Shelter facility at the Chernobyl nuclear power plant continues.
According to the European Bank for Reconstruction and Development, an amount of 615 million euros is needed to complete the construction. It is planned to allocate 350 million euros from the EBRD fund, 165 million euros will be contributed by the G7 G7, another 100 million euros will be attracted as grant funding from other countries outside the G7.
The EBRD is committed to providing financing from its own funds in case donor countries that are not members of the G7 cannot allocate the necessary funds.
The total construction cost of the Shelter facility is estimated at 2.15 billion euros, 1.5 billion euros is needed for the construction of the confiscation itself.
To date, the Chernobyl Shelter Fund, which is managed by the EBRD, has received more than 1.2 billion euros from 43 donors.
The completion of construction is scheduled for the end of 2017.
Based on materials from news agencies.
Until the end of 2014, changes in travel schedules are not planned.
In 2015, due to the intensification of complex technical work at the Shelter facility, study tours to Chernobyl and Pripyat may be canceled.
Be careful.
Follow the travel schedule and news on the site.
Total
separate you from the most unusual trip in life
CHOOSE THE FORMAT OF THE TRIP AND THE ACTUAL DATE ON THE CALENDAR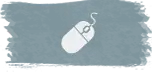 Complete the simple form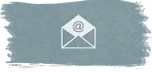 CHECK YOUR E-MAIL AND OPERATE THE INSTRUCTIONS IN WRITTEN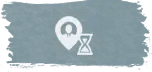 COME TIME FOR THE COLLECTION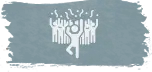 VISIT THE ZONE OF RECOVERY AND RECEIVE THE NUCLEAR CHARGE OF EMOTIONS !!!