Animal mutations Chernobyl
Mutations of Chernobyl Wildlife: True or False?
One of the most popular rumors about Chernobyl is associated with radioactively mutated animals. It has always been widely believed that enhanced radiation in Chernobyl had morphed many animals into radioactive mutants and getting across a mutant there is not something unusual.
The life of flora and animals after that incident at the Chernobyl nuclear power plant clearly shows that scary stories about mutations are not real and are more suitable for different video games like STALKER and so on. Ukrainian scientists claim that the absence of people within the Zone favored wild nature in general recovery and the appearance of unique species in our country. All surrounding environments are swarming with elks, deers, Przewalski's horses, wolves, lynxes, brown bears, and even bisons that might come from the territory of Belarus. Rare black storks that shy away from human noise began to populate the Exclusion Zone.
Mutation in Chernobyl: Rumours and Facts
The alarm is raised only by foreign biologists. American scientist Timothy A. Mousseau and his French colleague Anders Pape Moller with unfailing regularity publish scientific investigations stating about how poor life is in Chernobyl for swallows, spiders, and suchlike creatures. According to their data due to radiation emission brains of all birds there have been shrinking, leaves of all plants have been degenerating, large mammals are seldom observed and the number of spiders is diminishing. Genetic deficits and animal mutations after the Chernobyl disaster may occur but the reason for that is not this explosion. For instance, calves with deviations and other deformed animals had been born there before as well, but they eventually died, and after the accident in Chernobyl they just started to draw more attention and this has been explained by the influence of gamma rays.
Conifers, which are easily yielding to the effect of contaminants, suffered most of all. The Red Forest is a vivid example of it where all softwood died immediately after the incident. The number of calves and their survival rate fell down however the cows did not perish. Photos from the Exclusion Zone show that wild nature is rich with fauna. The main reason for that is that there had been no huge nuclear detonation that transforms cobalt (Co-59) into hazardous Co-60. Occupants of water sources had been compromised less of the rest. Water is an effective protection against radionuclides — no aquatic species acquired a dose that could bring down the rate of its reproduction let alone a perish of an adult specimen. Keep in mind that the next year after the accident the volume of acquired radiation reduced by a factor of nine and beginning from the early nineties it whittled away by a factor of 100 times. A short life of most contaminants just excluded long-term negative effects for this area.
Tours to Chernobyl — a Great Possibility to See Everything with Own Eyes
Now when you hear anything about a mutation in Chernobyl just remember that it's only one of the fairy tales discussed by those who were reluctant to look for any reliable information. Get in touch with Go2CHERNOBYL team and our professional guides will be happy to tell you more about all these gossips. We propose reasonable prices for tours to Chernobyl and Pripyat and offer different discounts and special propositions to those who want to visit these extraordinary places.
Total
separate you from the most unusual trip in life
CHOOSE THE FORMAT OF THE TRIP AND THE ACTUAL DATE ON THE CALENDAR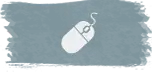 Complete the simple form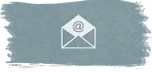 CHECK YOUR E-MAIL AND OPERATE THE INSTRUCTIONS IN WRITTEN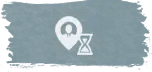 COME TIME FOR THE COLLECTION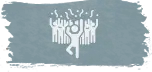 VISIT THE ZONE OF RECOVERY AND RECEIVE THE NUCLEAR CHARGE OF EMOTIONS !!!
ANY QUESTIONS LEFT?


FILL IN THE FORM BELOW AND GET THE ANSWER