WHAT IS THE FUTURE OF THE CHERNOBYL ZONE…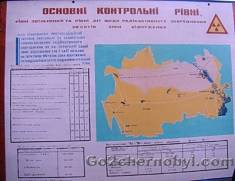 What is the near future for the Chernobyl exclusion zone and the zone of unconditional (mandatory) resettlement. We will try to answer this question to our readers in this article.
The Minister of Ecology of Ukraine Andriy Mokhnik announced plans to create a Chernobyl biosphere radiological reserve.
This idea is not new; earlier, the Ministry of Ecology has already considered the creation of a nature reserve territory on Chernobyl lands in order to preserve in a natural state forest stands, wild flora and fauna of exclusion zones and unconditional (mandatory) resettlement. The solution to this question was postponed due to insufficient funding.
Why was this question raised again? The EU requires increasing the conservation zone in Ukraine to 15% of the total area of ​​the country. (For reference: today the conservation zone in Ukraine is 6%). And the area of ​​the Chernobyl exclusion zone - not much - not less than 2600 square meters. km
A. Mokhnik in his speech said: "The Chernobyl zone has been under protection for 28 years, and today there is a unique situation - both flora and fauna are actively multiplying and restoring on this territory."
The plans of the Ministry of Ecology include an area of ​​about 2300 square meters in the biosphere reserve. km The reserve territory will be divided into several special zones: reserve, buffer zone and zones of anthropogenic landscapes.
The remaining areas (about 300 sq. Km.) Will not be included in the reserve and will remain closed forbidden territory. These territories are especially polluted and dangerous. Such facilities are located there: the industrial site of the Chernobyl NPP, the Vector complex, the radioactive waste burial sites Buryakovka, ChNPP III stage, Podlesny and other production facilities.
Preserving the Polesie ecosystem is precisely this that is the main goal, according to representatives of the Ministry of Ecology. By stabilizing the environmental situation, enhancing the barrier function of the exclusion zone, as well as cleaning radionuclides of water bodies and territories, it will be possible to achieve further rational use of these lands. These lands will be open for scientific research by scientists from around the world.
How much time and money is needed to implement such a large-scale project is not known.
In the meantime, the ChEZ is a territory that is closed to the public, an object that is carefully guarded, along with other nuclear facilities around the world. And only go2chernobyl.com can organize for you a quality and safe visit to interesting places and secret objects.
Total
separate you from the most unusual trip in life
CHOOSE THE FORMAT OF THE TRIP AND THE ACTUAL DATE ON THE CALENDAR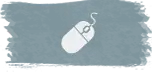 Complete the simple form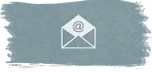 CHECK YOUR E-MAIL AND OPERATE THE INSTRUCTIONS IN WRITTEN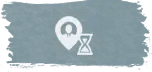 COME TIME FOR THE COLLECTION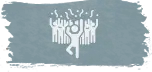 VISIT THE ZONE OF RECOVERY AND RECEIVE THE NUCLEAR CHARGE OF EMOTIONS !!!