In the Chernobyl Exclusion Zone attacked a group of foreign tourists!
Chernobyl has always beckoned with its mystery and history of tourists of different ages and nationalities. Interest to the Exclusion Zone is growing every year and there are no less people wishing to visit this place. So it happened with a group of foreign tourists ...
The morning starts beautifully and carefreely - a meeting with go2chernobyl.com representatives, boarding a transport, checking documents, driving to Dityatky checkpoint and waiting to see what they had heard so much and wanted to see!
A tour of the dead Pripyat, the magnificent construction of the Arc, the well-known city of Chernobyl and of course the Sarcophagus! All this could not leave anyone indifferent! Everyone returned home impressed, rather tired, and each thought of his own. But who would have thought that adventure was just beginning ...
Before the tourists had time to move far from the Exclusion Zone, the local "old car" and the voting girl blocked their way. As soon as the sightseeing bus stopped to help, a group of masked men with weapons ran out of the forest and surrounded the bus.
The panic began. Bursting by force into the transport, the robbers took away all communications equipment and ordered, threatening with weapons, to follow them. Everyone assumed only the worst. Just imagine these people in another country. In a country of which they know only one thing - there is a war. And here is the capture ...
The bandits took the bus deep into the forest. And when the level of fear reached a critical point, they could not believe their eyes: the bus drove into the clearing, which was prepared for ... a great picnic!
Yes, it was a hoax! Customers decided to arrange for their foreign guests not an ordinary trip to the Chernobyl Exclusion Zone, but with notes of adrenaline and a pleasant ending. The emotions of tourists were very different: who cried with happiness, who laughed hysterically. But clearly everyone was glad that the abduction, bandits and weapons turned out to be fiction.
That's all, and much more can and will help the go2chernobyl.com team organize you.
Contact us right now and we will turn all your ideas into reality.
Total
separate you from the most unusual trip in life
CHOOSE THE FORMAT OF THE TRIP AND THE ACTUAL DATE ON THE CALENDAR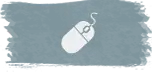 Complete the simple form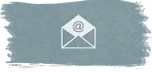 CHECK YOUR E-MAIL AND OPERATE THE INSTRUCTIONS IN WRITTEN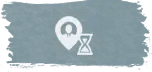 COME TIME FOR THE COLLECTION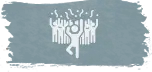 VISIT THE ZONE OF RECOVERY AND RECEIVE THE NUCLEAR CHARGE OF EMOTIONS !!!