UNEXPECTED NEWS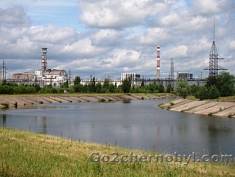 Do you think many people like extreme tourism? As it turned out a lot. Experts say that travel enthusiasts instead of relaxing on the beach and skiing are increasingly looking for vivid and unforgettable experiences in different countries at all times of the year. Yes, they are so actively searching that the world-famous American magazine Forbes (how many years ago) published a list of the most unique and extreme places for tourism. The list of places was compiled with the help of experts in the field of exotic and extreme tours that work in well-known travel companies .. As it became known, the Ukrainian Chernobyl NPP passed Antarctica, North Korea and other countries, taking first place in the rating of exotic places.
Already many travel agencies around the world are forming a package of special offers in such places, including the Chernobyl nuclear power plant. There, a tourist has the opportunity to plunge into the culture of the region, as well as see something unique of its kind, which is no longer anywhere in the world.
The Chernobyl Nuclear Power Plant is now the most talked about travel destination on a social network such as Virtual Tourist, where they share their travel experiences. Scientists and experts in this field assure that a short stay in this area does not affect the human body, but strict recommendations are mandatory. In addition, travelers receive a lesson in ecology and history.
According to Forbes, tourists redress here to see the blown up nuclear reactor, the "dead city" of Pripyat and a strange forest where the pines became orange due to the radioactive background. It is worth noting that visits to such places are not for the faint of heart.
So, it turned out that the Chernobyl NPP is the most exotic place for tourism on Earth. Just such a definition, more recently, the danger zone was awarded by Forbes magazine.
Despite all this, we should not forget that the Chernobyl zone is far from an amusement park, and not a place for picnics and entertainment, but the territory where one of the greatest environmental disasters in the history of mankind occurred, to which the seventh level is assigned. Therefore, we ask you not only to follow and comply with safety rules, but also to honor the memory of people who struggled with all the consequences of the accident.
Total
separate you from the most unusual trip in life
CHOOSE THE FORMAT OF THE TRIP AND THE ACTUAL DATE ON THE CALENDAR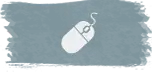 Complete the simple form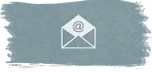 CHECK YOUR E-MAIL AND OPERATE THE INSTRUCTIONS IN WRITTEN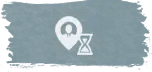 COME TIME FOR THE COLLECTION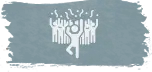 VISIT THE ZONE OF RECOVERY AND RECEIVE THE NUCLEAR CHARGE OF EMOTIONS !!!