ARSON IS A MAJOR CAUSE OF FIRE IN CHERNLBYL EXCLUSION ZONE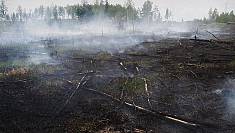 On the evening of 29 June, exactly one month ago, in the territory of complex forestry "Chernobylsky Pushcha" is origination of ignited dry grass and reeds, which extended of individual hearths on the area of about 130 hectares. From the outset, experts put forward the several reasons for fire in Chernobyl, the main of which is arson and ignited peat bogs due to high temperatures. Around this date were not high temperatures and, accordingly, the first version was more predictable.
This confirmed head of the State Emergency Service of Ukraine – Mykola Chechetkin: "70 percent of the fires that have emerged on the territory of exclusion zone, the cause of fire was deliberate arson. With the elimination of the last large-scale fire at the place we found two torches, this suggests that the fire was caused by intentional arson. For reference: in the territory of exclusion zone since the beginning of this year is 56 fires. Fire in Chernlbyl exclusion zone did not bother to firefighters by challenge, because such fires they extinguished many times. In life there are many versions, to whom needed it. Could ignite the squatters, they dont have lawn mowers and rushed of bit. Extended version of deforestation, but that belie administration Chernlbyl exclusion zone. And version of illegals could ignite zone. Find the perpetrators is a matter of law enforcement. We will monitor the situation and inform their customers. Follow for our news to keep abreast of the situation in the Chernlbyl exclusion zone.
P.s.: go2chernobyl.com constantly monitors the radiation situation. At 29.07.2015, we have the following readings of background radiation: in Chernlbyl exclusion zone — 22 microroentgen per hour (norm is up to 140 microroentgen per hour); On-site fire – 20 microroentgens per hour (a safe level of radiation background is 50 microroentgen per hour). We understand that main issue for all is the issue of security. Our company guarantees that the Pripyat, organized by special route is completely safe for human health.
To order a tour to Chernobyl and Pripyat
Total
separate you from the most unusual trip in life
CHOOSE THE FORMAT OF THE TRIP AND THE ACTUAL DATE ON THE CALENDAR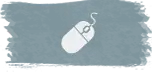 Complete the simple form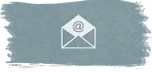 CHECK YOUR E-MAIL AND OPERATE THE INSTRUCTIONS IN WRITTEN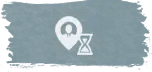 COME TIME FOR THE COLLECTION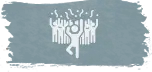 VISIT THE ZONE OF RECOVERY AND RECEIVE THE NUCLEAR CHARGE OF EMOTIONS !!!